2020-2021 Global Cancer Program Fellows
Geoffrey Buckle, MD, MPH is a physician trained in internal medicine and public health who conducts research on strategies to improve the delivery of cancer care in resource-limited settings. He is currently a clinical fellow in Hematology-Oncology at UCSF. He has been actively engaged in research and program development in the field of global oncology since 2010. His research has focused on examining barriers to diagnosis and management of malignancies in this context, including prior work on endemic Burkitt lymphoma in Kenya and Uganda, cervical cancer in India, and more recently, esophageal cancer in East Africa with the UCSF Global Cancer Program and the African Esophageal Cancer Consortium (AfrECC). Dr. Buckle graduated from Colby College, received his MPH from Johns Hopkins Bloomberg School of Public Health, and his MD from UMass Medical School. He completed the UCSF Internal Medicine Residency Program and Program in Residency Investigational Methods and Epidemiology (PRIME).  
Priscilla (Priz) Espinosa Tamez, MD, is a researcher in the Center for Population Health Research at the National Institute of Public Health in Mexico City, Mexico. Dr. Espinosa received her medical degree at the University of Monterrey in Nuevo Leon, Mexico. As the Manager of the UCSF-Mexico Cancer Collaboration in Mexico, she contributed to the analysis of results of the Mexican National Cancer Institute and the University of Veracruz colorectal cancer screening studies. She managed the study to evaluate the feasibility of colorectal cancer screening in Mexico City, which developed a context-appropriate screening program that aims to overcome barriers at multiple levels. She is a Fulbright-García Robles scholar studying at the University of California, San Francisco in the Ph.D. in Epidemiology and Translational Science. The UCSF Global Cancer Fellowship will support her studies in the design and implementation of context-appropriate screening interventions in the primary care health system in Mexico. 
Lauren Eyler, MD, MPH is a resident physician in General Surgery at UCSF. During the research years of her residency, she is also completing a PhD in Biostatistics at UC Berkeley. Her experience in global health began in medical school at UCSF, when she taught CPR and first aid to community health workers in rural Nicaragua. During her MPH at UC Berkeley, she developed a data-adaptive statistical algorithm and software package to facilitate health disparities research in low- and middle-income countries. Since then, her research has centered on the applications and development of machine learning algorithms for addressing global health problems. During her surgical residency, she became interested in working to decrease disparities in access to breast cancer diagnostics and care in low-resource settings. She joined the UCSF Global Cancer Program Future Global Cancer Leaders Group in 2019 in order to pursue this interest. The UCSF Global Cancer Fellowship will support her work on modeling the potential cost-effectiveness and clinical benefits of scaling up the GeneXpert Breast Cancer Assay for point-of-care biomarker analysis in Eastern Africa.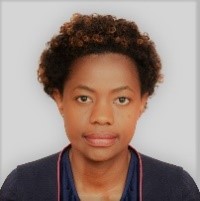 Asteria Kimambo, MD is a recent graduate of the Master of Medicine in Anatomical Pathology at Muhimbili University of Health and Allied Science (MUHAS). She is currently a staff member in the Department of Anatomical Pathology at MUHAS. Her interest is to engage in research that has a significant impact on cancer care in Tanzania. She is one of the key members of a global research partnership between MUHAS, Ocean Road Cancer Institute, and the University of California San Francisco (UCSF). Through this MUHAS-ORCI-UCSF Cancer Collaboration, Dr. Kimambo spent a month at UCSF and learned a breadth of skills, including fine needle aspiration biopsy technique, immunohistochemistry, and laboratory management, which greatly impacted her decision to pursue her future research career. Dr. Kimambo's current research interest is to increase breast cancer biomarker testing which has the potential to increase access to hormonal therapies, reduce delays in initiating treatment, and improve patient care.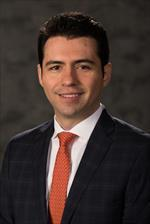 Roberto Ruiz-Cordero, MD is an Assistant Professor of Pathology and a John A. Watson faculty scholar at the University of California, San Francisco. He completed residency in anatomic and clinical Pathology at Jackson Memorial Hospital in Miami followed by fellowships in Cytopathology, Molecular Genetics Pathology, and Hematopathology at MD Anderson Cancer Center. His research interests focus on Molecular Cytopathology and Global Cancer, where he focuses on developing novel molecular workflows to improve cancer diagnostics in resource-constrained settings to address health care disparities. The UCSF Global Cancer Fellowship will support his development and implementation of a comprehensive molecular assay in Mexico for pediatric cancer patients.
Click here to access bios for our previous Global Cancer Fellows.