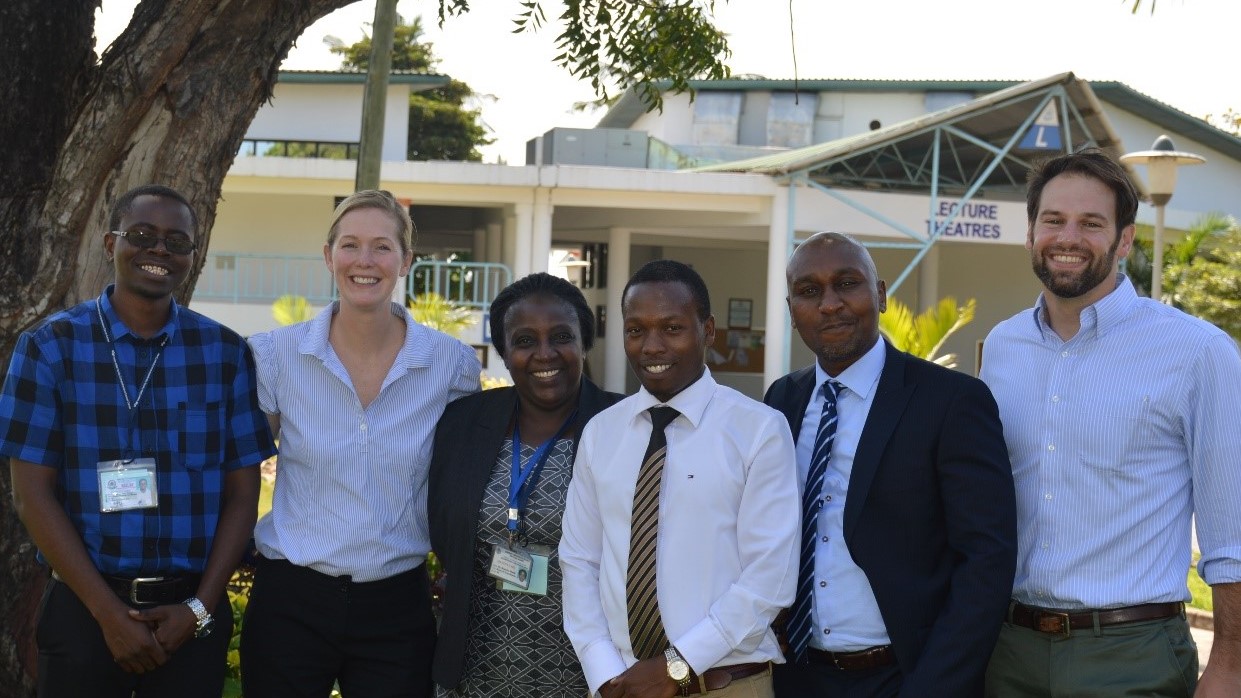 Africa is facing an unprecedented growth in cancer burden. By 2030, 1.27 million new cancer cases per year are expected, with 0.97 million expected deaths. While there is no population-based cancer registry in Tanzania to provide reliable data on the country's cancer burden, Tanzania estimates that it will see approximately 44,000 new cancer patients per year. Currently, demands for cancer care at the national referral center, Ocean Road Cancer Institute (ORCI), far exceed available services, and the number of new cases is steadily increasing, doubling between 2006 and 2013 alone.
UCSF's partnership with Tanzania's Muhimbili University of Health and Allied Sciences (MUHAS) began in 2005, with funding from the Bill & Melinda Gates Foundation, to support cultivation of a strong national health workforce in East Africa. During the following years, this partnership between UCSF and MUHAS expanded to include additional collaborative activities in the areas of emergency medicine, surgery, orthopaedics, and oncology. In the area of cancer research, Dr. Katherine Van Loon, Global Cancer Program Director, began working with Dr. Elia Mmbaga of MUHAS in 2011 to examine esophageal cancer in Tanzania, and their partnership has since expanded to include biostatistical, epidemiologic, genetic, genomic, virologic, and laboratory studies. In 2017, they cohosted a meeting of UCSF and MUHAS stakeholders in Dar es Salaam to formally launch the MUHAS-ORCI-UCSF Cancer Collaboration across multiple cancer disciplines. During this meeting, a collaborative needs assessment identified priorities for the collaboration across a variety of specialties, including pathology, radiology, oncology, nursing, and surgery, and participating Tanzanian faculty highlighted the critical need for cancer research training and mentorship. The MUHAS-ORCI-UCSF Cancer Collaboration has since initiated partnerships and projects across all of these specialties, and the teams are focusing significant effort on cancer research education and mentorship for trainees. 
The MUHAS-ORCI-UCSF Cancer Collaboration employs a full-time Tanzanian program manager and three full-time Tanzanian research coordinators to support all Collaboration projects and activities in Tanzania.